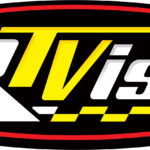 DIRTVision
This new role focuses on increasing the brand recognition of DIRTVision and produces broadcast, promotional and public relations material for the streaming service. This is a great role for someone with internships or entry-level experience who wants to step into a role with global exposure.
Responsibilities:
Design and produce digital and print creative marketing assets for DIRTVision's social media, websites, commercials and other digital formats
Create motion graphics and video-based animation
Proactively seek ways to best represent company and engage fans in the digital space
Create gifs or other short videos for socialization
Proactively seek and respond to social conversations with tangible graphic and digital occurrences; anticipate and/or stimulate social conversations by initiating tangible graphic and digital occurrences
Proactively stay abreast of emerging trends in digital creative and seek ways to utilize emerging trends
Other responsibilities and duties as assigned.
Required Skills:
Experience in the following softwares:

Photoshop
Adobe Illustrator
InDesign

Experience with CharacterWorks or similar software desired
Experience with creating motion graphics needed
At least 2 years of previous design, graphics and creative experience
Able to identify and quantify what graphically works within a digital space
Previous work experience in the sports field strongly preferred
High sense of ownership and personal accountability required
Able to communicate with a variety of people
Proven record of dependability and integrity
Strong organizational skills necessary
Good written and verbal skills
Proven history of successfully handling multiple projects simultaneously
History of and willingness to work in a team environment
Able to maintain positive demeanor, even in highly stressful or demanding situations
Notes:
Full Time
Based in Concord, NC
Casual, fast-paced, professional work environment
**You must include salary expectations for consideration**
**Link to creative portfolio appreciated**